Seeing is believing. But when it comes to software, it can be hard to understand the future impacts on your organization. As business leaders ourselves, we understand that ROI is critical. 
And we know that in the distribution business, maximizing profit as possible is critical in your low-margin business. That's why we created the Impact ROI Calculator. 
Our clients are finding an additional $15,000-$25,000 PER MONTH in additional profitability. The best way to see the impact on your business, however, is using your own numbers.
With just 5 simple data points from your business, you can instantly see how improving per-store profitability, and reducing the number of stores below a profitability threshold deliver a one-two punch accelerating not just revenue, but profits.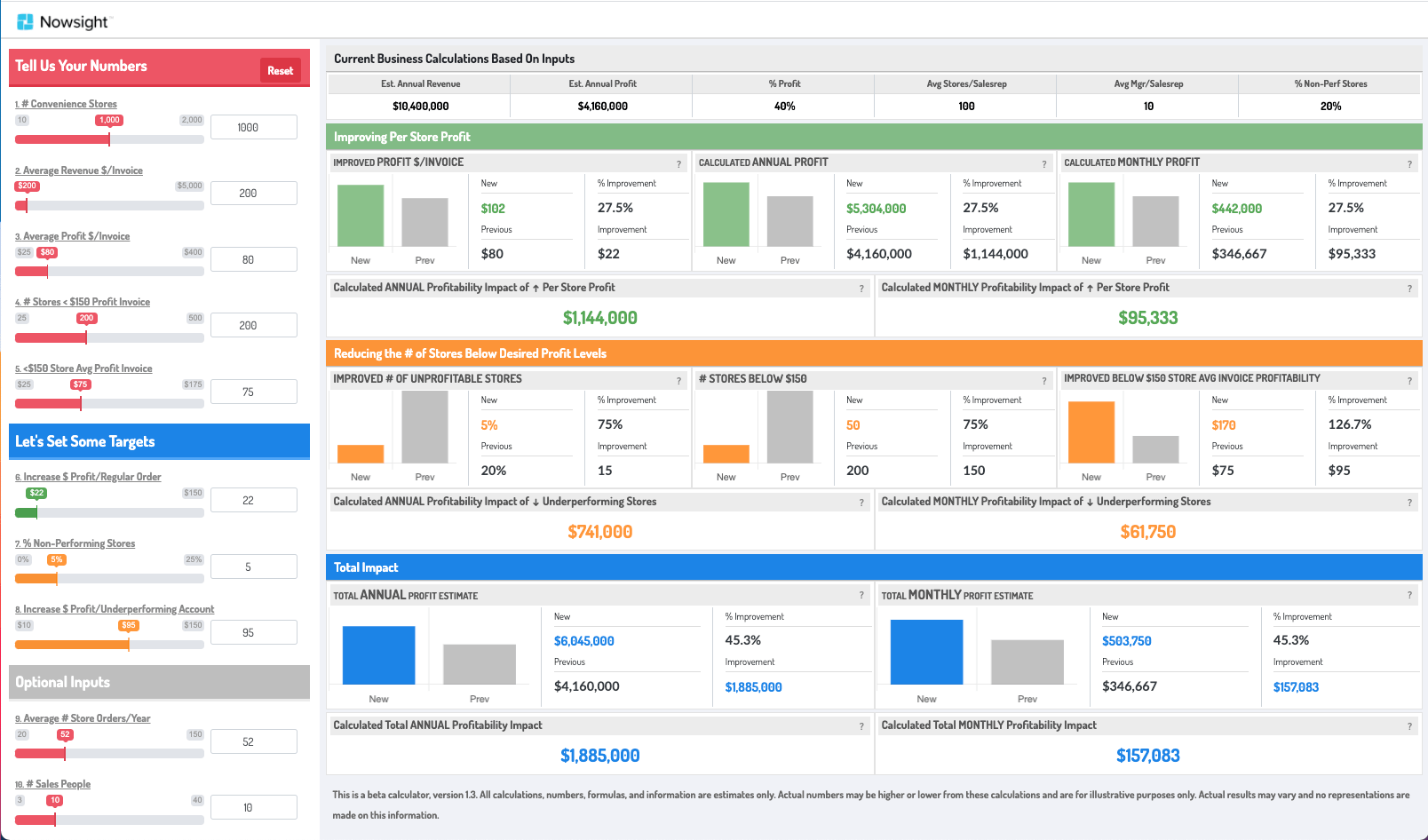 And here's the thing about this calculator: It's based on real-world numbers that we've seen with our clients, but then we made things even MORE conservative. You aren't going to find rose-colored glasses here. We want you to really kick the tires, put in minimal gains/changes to your business, and then see the impact. Then move the sliders to show the gains our clients typically see.
This is a powerful view into your business. And it's about making the most of the clients you currently serve, it doesn't even take into account landing new business.
Ready to see more? Get a week-long access pass to the calculator here.